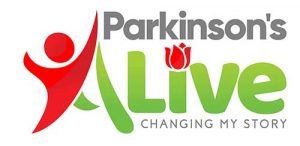 You can live WELL with Parkinson's Disease and we can show you how.
If you have been diagnosed with Parkinson's Disease you are likely overwhelmed, anxious, and uncertain about your future. There is still so much unknown about what causes Parkinson's Disease and how we can find a cure. Everything you have heard so far is most likely adding to your overwhelm as you contemplate a steady decline. But we want to tell you that you still have a secret weapon to LIVING, with this Disease and you can, to some extent, choose how you do that. The research is now showing that exercise is that secret weapon; in fact, exercise is now considered to be the one thing that you can do, to slow down the progression of Parkinson's Disease and help you live independently for longer.
Not all exercise however is the same and while any exercise you love to do is super important, engaging in a program that challenges your brain while you move, is the key to fighting back against your Parkinson's Disease.
3 things happen when you exercise in this way:
Your brain begins to form new connections between nerve cells – this is called Neuroplasticity.
The unaffected dopaminergic cells in your brain are better protected – this is called Neuroprotection.
Vigorous exercise releases a protein called Brain derived neurotrophic factor (BDNF) which assists in nerve cell growth – this is called Neuro restoration.
The benefits of this type of exercise include:
Improved sleep.
A positive effect on mood.
Improved cognitive function.
Increased effectiveness of drug therapy.
Increased muscle mass and strength.
Improved coordination.
Reduced rigidity.
Improved step length, walking speed and endurance.
Reduced risk of falling.
Improved mobility, independence, and quality of life
Increased social activation and belief in yourself as a valued member of your community.
It allows you to be an active participant in the management of your disease.
Parkinson's Alive is a programme designed and facilitated by a physiotherapist. It is progressive and graduated to meet you at your current level of fitness and then build towards improved functional ability. Our goal is to help you make exercise a regular part of your live so that you LIVE well, remain active, reduce the risk of falling, become an active participant in the management of your health, and most importantly, find value.
Are you ready to change your story?
Please call our clinic to find out about class times and availability, we would love to see you there.